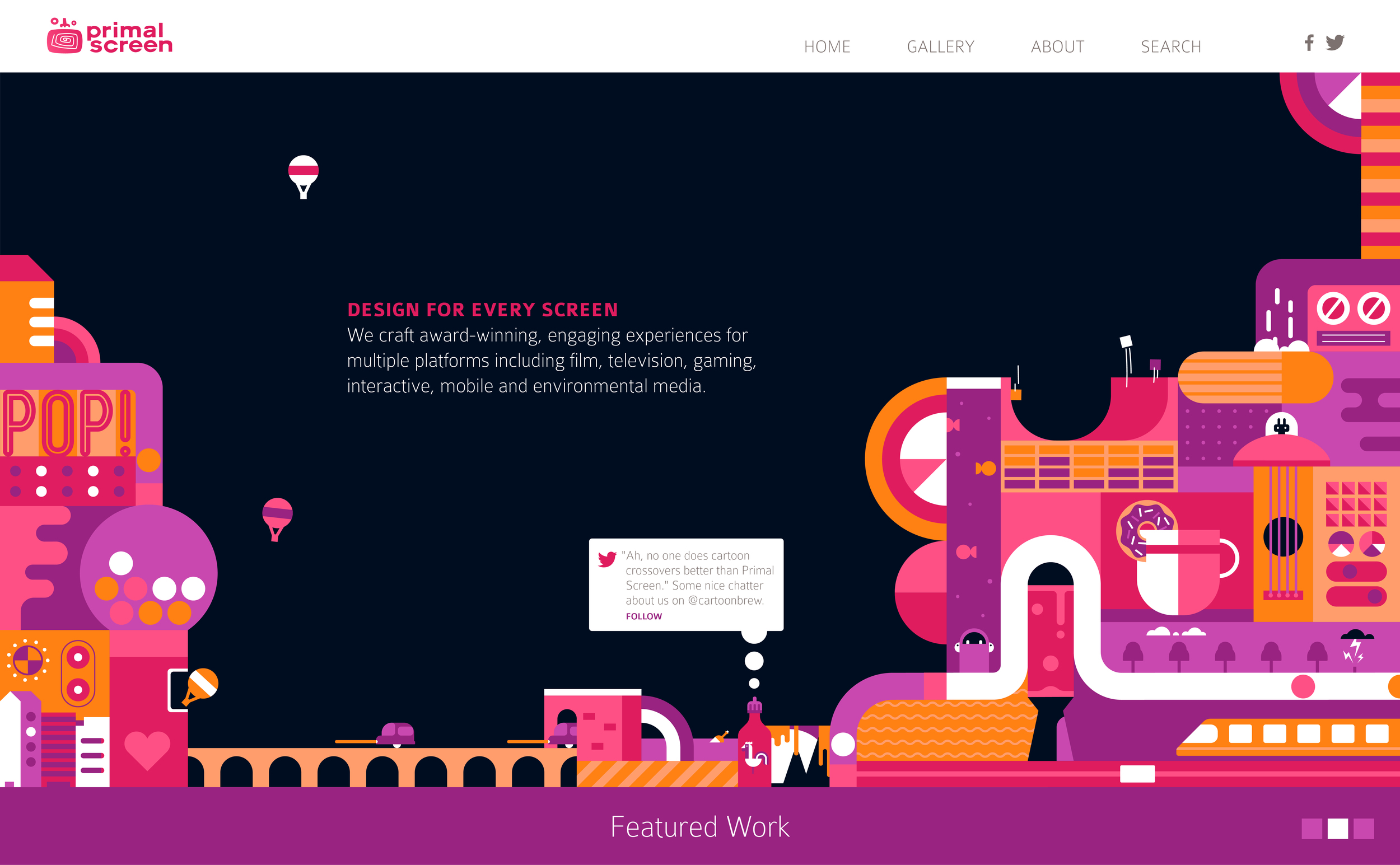 Primal Screen Website Design
I crafted a new experience for visitors to the Primal Screen website. It needed to be illustrative and playful, yet aged-up. Users can interact with the illustrative elements on the homepage. Some assets move on their own while others are triggered by the user. I made the above illustrations as well as the entire website layout.
I interviewed everyone at the office to find out their random interests/hobbies. I made a series of icons based on all of these random factoids. And of course I couldn't resist the urge to make drop caps for all the Primates.
See it here.
Credits:
Creative Director: Doug Grimmett
Art Director: Rick Newcomb, Jeremy Seymour
Designer: Shea O'Connor
Illustrator: Shea O'Connor
Developer: Dakota Ling
Producer: Doug Tobin
My Roles
Illustration
UI Design